NEW eBOOKS AVAILABLE IN 6 FORMATS
Adobe acrobat = PDF
HTML = .htm
Kindle = .mobi
MSReader = .lit
Nook = ePUB
PALM = .pdb
PDF for iPhone = .pdf






HOME >> Product 0404 >> How Christianity Sustains A Gay Man>>
Touch image to enlarge




How Christianity Sustains A Gay Man

J. H. HAYES




The story of my life is testament to enduring love and the strength of those who shared it with me. Raised by loving parents in a Southern Baptist home near Houston, I relate personal struggles with acceptance, drugs, activism and spirituality. The book reveals how my Christian Faith prevails over guilt-ridden religion. "Out" in 1980 at age 23, by 1993 I was an AIDS and Civil Rights activist. My Mother's journey elevates our triumphant story and documents the path to assimilation. She was a hard-core Baptist who grew to accept, understand and love me through Faith.

$2.99





The book is arranged chronologically detailing influential events. I discuss family, including my older brother who acquired Polio and helped me learn compassion. My Grandfather was a role model through his actions. My parents were wonderful, loving people. All the elements of my future were in place by the time I was 10, and I had a terrific childhood before sex arrived to complicate everything.

The span of Intermediate School through High School expresses the sexuality struggle. I mildly document my first infatuation with a boy in gym class, which might dismiss a skeptic's view about sexuality being a choice. "My chemical attraction match was lit for life. The die was cast. My standards were set. From that point on, I knew exactly what I was physically attracted to: a Vince who aged simultaneously with me. My romanticism has always been based upon what might have been if we were allowed to mature together." I become mischievous as tension mounts and I struggle with Baptist guilt. I become popular only to leave it behind when I attend High School where I do not know anyone. Music remained a comfort and inspiration: "The Concert for Bangladesh" was the seed that later matured into my nonprofit.

I survived 1975–1982 only by the grace of God. There is a funny story of a mushroom trip as Baptist Deacons arrive unannounced, and then a less humorous one when I am arrested a few months later. I sober up when my Mom finds a drug abuse program where I meet and marry a beautiful woman. In college I have an affair with a married man and finally "come out." My wife's kindness in the situation was a gift from God.

Because I am a Gay Christian I had to do something to help my dying friends. I explain my motivations for becoming an activist. I describe a lawsuit I won and my lengthy relationship with a promiscuous pathological liar that left me hopeless as a result of staying with him too long. I document the goals of my nonprofit and efforts to accomplish them. I discuss the power of music, the Politics of AIDS and address the success of our TV show. Three essays and selective song lyrics from the period 1993-1997 portray exactly what was occurring and how I was trying to help.

I honor deceased friends and forces that brought us to this place in history. I address the necessity to embrace forgiveness as we move forward. Details of my Mother's journey are described: from a hard-core Baptist to her conversion to understand, accept and love me more than a religion. I never quote the Bible. In my "Book of Givens" I express beliefs based upon my experiences. I tell of my marriage performed by a Christian Minister in 2015, and the love I now share with my husband. It is my hope that others may benefit from my experiences.
| | |
| --- | --- |
| Length: | 28714 Words |
| Price: | $2.99 |
| Published: | 02-2016 |
| Cover Art: | T.L. Davison |
| Editor: | W. Richard St. James |
| Copyright: | J. H. Hayes |
| ISBN Number: | 978-1-77217-041-2 |
| Available Formats: | PDF; HTML; Microsoft Reader(LIT); MobiPocket (PRC); Palm (PDB); Nook, Iphone, Ipad, Android (EPUB); Kindle (MOBI); |
I knew immediately I had to divorce Donna. Some guilt I experienced during our hidden affair was overpowered by my new-found acceptance, but I loved Donna and I knew I was not being fair to her. Donna loved me as if she was an angel sent to help me from one part of life into the next. It was miraculous the way my coming out occurred, as if I had suffered long enough and I did not have to suffer any more. Pat came to our home one day to borrow class notes. Donna was there and I introduced them. They had never met or seen each other before that afternoon. I was a little nervous but thought I had nothing to fear. No one suspected Pat or me of anything.
"I can see it in your eyes," Donna said immediately after he left. She was not angry or upset. "It's all right if you're bisexual."
I was in shock. I was speechless. I did not know what to say or how to say it. As it turned out I really did not have to say anything. Donna loved me and understood me at that moment more than anyone I have ever known. I recall clearly the Monday evening John Lennon was assassinated because it was three days after Donna had moved out. "If you ever want to come back to women, ever, anytime," her last words to me, "please find me."
Another lifetime soon came to a close. Perhaps I never should have married Donna because I hurt a wonderful woman by marrying her before I had accepted my sexuality. I never meant to hurt her any more than I meant to hurt myself. I am truly sorry my growth process hurt her. Donna was sincere. I know of nothing I could have done differently. I certainly never made a choice to be gay. There was never a choice in my predetermined orientation. (If there was a choice, I would have chosen to be straight to avoid the anxiety!) The only issue I ever saw as a choice was either to allow myself to live honestly or to continue lying. When I stood alone before the judge in March 1981 and accepted the uncontested terms of our divorce, I replaced one love of my life with the truth of my sexuality. I was confident the truth was better than a lie. In May 1982, I finished college and moved to Dallas to begin a new part of life. I offered it to Pat, but he did not have the nerve to come with me. He would not leave the security of his wife. I was briefly heartbroken, but could not hold a strong feeling of resentment because of the love we had shared. Before him it had only been a fantasy. After him I had the courage to seek a love-based gay relationship. The Serenity Prayer was working. I was alone again, but with newfound confidence and knowledge that I would someday find a man as loving as Donna but smarter than Pat.
This is a tastefully written and remarkable story to share with people of all ages and faiths. Good for Mr. Hayes for addressing the gay Christian theme head-on as many fundamentalists want us to believe they control who can or cannot be a Christian. I especially recommend this book to parents of GLBT children, for if we do not love our children for who they are we are depriving them of the happiness they deserve and the potential they possess. A FIVE STAR rating from this reader!
Len Philips in Texas
A beautifully written story of perseverance and faith. I recommend it for anyone questioning acceptance or struggling with religious guilt issues, including parents of GLBT children.
Len P.
A reviewers important task is presenting an understanding or interpretation in a clear and concise statement of the books uniqueness. This book is unique because it is an author's life story of a growth of a life with little structure and purpose to a life with purpose. I recommend the book as a thoughtful education of how life may become a purposeful life. The book is easy to understand in a well-written format.
A. Andersen
To Listen to a podcast interview with the author and guest of Mark McNease on his Live Mic Podcast.
http://www.lgbtsr.org/2016/08/03/author-j-h-hayes-joins-the-live-mic-podcast/
A Review by Amos Lassen
http://reviewsbyamoslassen.com/?p=51252
To submit a review for this book click here
}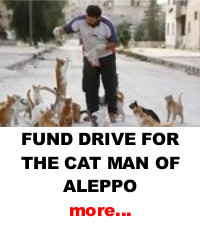 Click on
image for our
featured titles
CLUB
LIGHTHOUSE
PUBLISHING
INFO