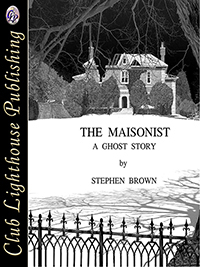 The Maisonist by Stephen Brown...

There are places in this world, beautiful places, too dangerous for people with unsettled minds. Jon Jameson needs a refuge and believes that he has found one. He's bought a cottage, a retreat nestled in the woods where he feels safe and where he can rest. It lies at the bottom of an immense garden, an extension of the mansion to the north. Jon has visited the mansion, wandered the garden paths, watched the skaters on the pond and spent hours with the young woman he met there. He would be in Heaven, except that the mansion is a ruin, the garden hasn't existed for decades and the woman he's fallen in love with was murdered a century ago. More>>
$5.99 USD Download
Paperback Price $8.00 USD
Paperback Buy Link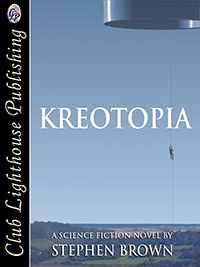 KREOTOPIA by STEPHEN BROWN...

K7 is a terrible world. It's foggy. It stinks. It has only one form of life, and that is a slimy, smelly plant. Trevor Tarklington is making a quick trip to K7 to help salvage the most expensive debacle in the history of exploration...... More>>
$3.99 USD Download
Sale Price $2.99 USD
Paperback Price $9.00 USD
Paperback Buy Link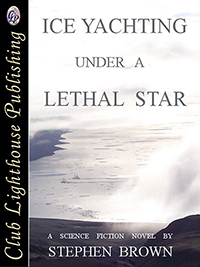 Ice yachting Under A Lethal Star by STEPHEN BROWN...

After a lifetime preparing her frozen planet for warmer, better times, Head Guardian Milena looked into the future to see the results of her work. What she saw was not what she'd planned. Corrective action was required, extreme corrective action. More>>
$4.99 USD Download
Sale Price $3.99 USD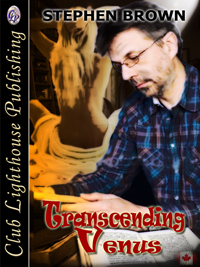 Transcending Venus by STEPHEN BROWN...

NEW EDITION
Everything has an end, even the future. Hobart Hobshott, distinguished professor of astronomy, once had a vision of the future, but as he grew older he saw that the vision would never come true. What he didn't foresee was that he would be the cause. More>>
$4.99 USD Download
Sale Price $1.99 USD