NEW eBOOKS AVAILABLE IN 6 FORMATS
Adobe acrobat = PDF
HTML = .htm
Kindle = .mobi
MSReader = .lit
Nook = ePUB
PALM = .pdb
PDF for iPhone = .pdf






HOME >> Product 0414 >> DEER IN THE HEADLIGHTS>>
Touch image to enlarge




DEER IN THE HEADLIGHTS

Dina von Zweck




Dina von Zweck (1933-2012) was a prolific award-winning writer and painter who left a large trove of poetry. Lyrical, graceful, and eminently beguiling, their often dazzlingly concise, cryptic stanzas open larger realms and vistas.

Each poem is a portal—like a window with Venetian blinds suddenly opening and revealing startling sights, then closing again. Dina's immediately engaging poetry also serves as a portal for the rest of her voluminous literary legacy—five novels, several novella, twenty-three stage plays, numerous screen scripts, libretti, operas, and essays.

$5.99





Paperback Buy Link




$9.00

Poets always have something unexpected up their sleeves, being able to perceive and materialize what otherwise eludes our imaginations, to make unlikely and confounding connections. Silly Putty non sequiturs and fractured metaphors juxtaposed with an illumined madcap juggle of tropes create whimsical fissions of logic that can suddenly make more sense than sense.
Length:

16320 Words

Price:

$5.99

Published:

2016

Cover Art:

T.L. Davison

Editor:

Kenneth King

Copyright:

Sarah Soffer

ISBN Number:

978-1-77217-042-9

Available Formats:

PDF; HTML; Microsoft Reader(LIT); Palm (PDB); Nook, Iphone, Ipad, Android (EPUB); Kindle (MOBI);

Paperback Price:

$9.00

Paperback Buy Link
Half Moon & an Ocean of Clouds:
the route Columbus took
when he followed The White Deer,
—tracked the doe skyward
to its constellation.
A vision emerging
from the center of the brain,
like a strange madness
that looks to stars.
To submit a review for this book click here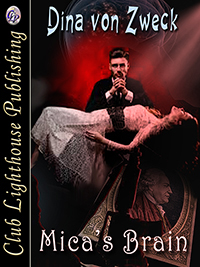 Click on
image for our
featured titles
CLUB
LIGHTHOUSE
PUBLISHING
INFO
poetry, words, history, Robert Bly, dancing, orchestra, ghosts, portal, essays, literary, imagination

Home ║ Privacy Notice ║ FAQ ║ Site Map ║ Contact Us